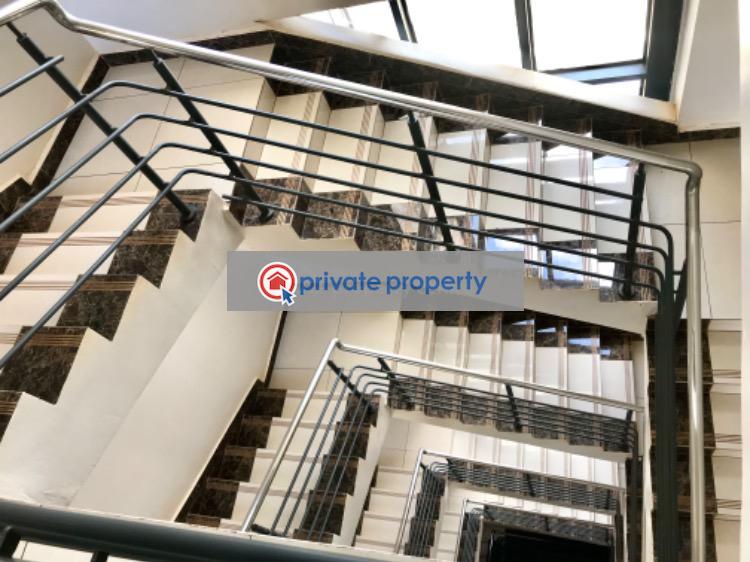 Interested in this property?
Luxurious 3 Bedroom Master En Suite With Dsq High Finishes
limuru Road Ruaka Kiambu
KSh 12,000,000
3 bedroom Apartment For Sale limuru Road Ruaka Kiambu
Safety Tips
Do not make any upfront payment as inspection fee or upfront payment for rent before seeing this property or seeing the agent you contacted physically. Private Property is not liable for monetary transactions between you and the agents.
The contact agent on properties listed on Private Property does not represent Private Property. Private Property will not mandate agents to ask for fees upfront.
Description
A chance to own ready to move apartments located in a cool, quiet, green, leafy and serene area of Nairobi's Suburb. It's an 10 Floor Real-Estate establishment with a total of 28 units; 4 in each floor.

The units are 3 Bedroom Houses with a Detached Servant Quarter( DSQ) for each apartment. It has a 2 level Parking space with 2 parking lots per unit and Visitors Parking. There is also a Rooftop Lounge and a common fully- equipped fitness gym.

The residents enjoy panoramic views of beautiful greenery countryside and Nairobi city skyline at a distance. It is strategically located along Limuru road and Western Bypass Road in the New Executive Ruaka-Rosslyn Area . The neighbourhood are the Luxurious Runda, Rossyln and Nyari Estates, Two Rivers Mall, Village Market. Muthaiga and Windsor Country Club golf courses, international schools, hospitals and other amenities.

Standby Power Generator
Hi-Speed Lift (Elevator)
Fresh Water Borehole
Rooftop Lounge
Fully Equipped Gym
2 Level Parking Space
24hrs Guard Security
CCTV, WIFI, Biometric Access

House Amenities

3 Bedroom Ensuites
Well Lit Airy Rooms
3 Bathrooms 4 Toilets
German Granite Kitchen Tops
Separate Lounge & Dining
Detached Servant Quarter
Separate Guest Toilet
Big Balcony & Laundry Bay

3 bedroom with Dsq (sqm 148)at ksh 12 million

For more information Call/Text/What's App +254704350354

#austinerealtors
#investment
#Ruaka
#opportunity #realestate #offer #luxury #lifestyle
See more description
Interested in this property?
Listing is verified as real
If reported as fake, we'll investigate.
Price Trends
Similar listings
Is this listing fake or showing any false or inaccurate information?
Report listing
Is this listing fake or showing any false or inaccurate information?
Report listing